Bienvenidos Amigos!
Welcome to Alicia's where you will enjoy authentic Mexican food cooked fresh daily!
Alicia's Authentic Mexican Deli opened its doors January 2008. Alicia Gonzales, owner, has been cooking her specialty Mexican dishes for many years. Her homemade Mexican food is known all over the Lansing area.  She specializes in various recipes, tamales, chicken and beef fajitas, and her famous chicken enchiladas and enchilada casseroles. Alicia has cooked traditional Mexican meals of Chicken Mole and Carne Guisada for many weddings, Quinceaneras and other occasions. Her unique Mexican salsa and pico de gallo are the most sought after recipes. In November 2012, Alicia's expanded to the building next door, this space can hold up to 75 persons. It is also available for meetings, parties and other events.
Quotes from the Lansing State Journal (The Hub) Review:
"The place smells like delicious goodness"
"Smells like my Mexican grandmother's kitchen"
"Best Mexican rice I've had in the area"
We are available for Catering and Special Orders Monday through Sunday!!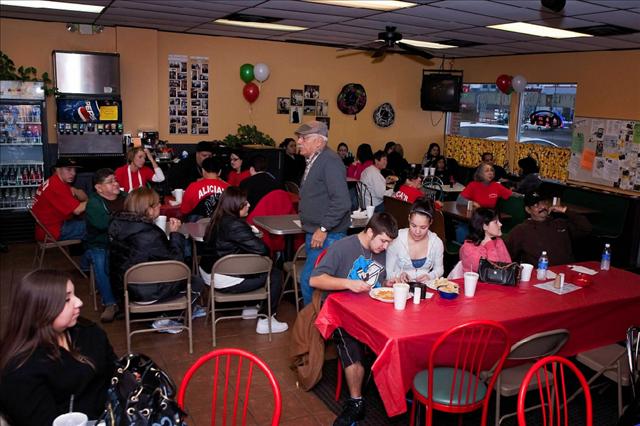 "For surely O'Lord you bless the righteous, you surround them with favor, as with a shield." -Psalm 5:12